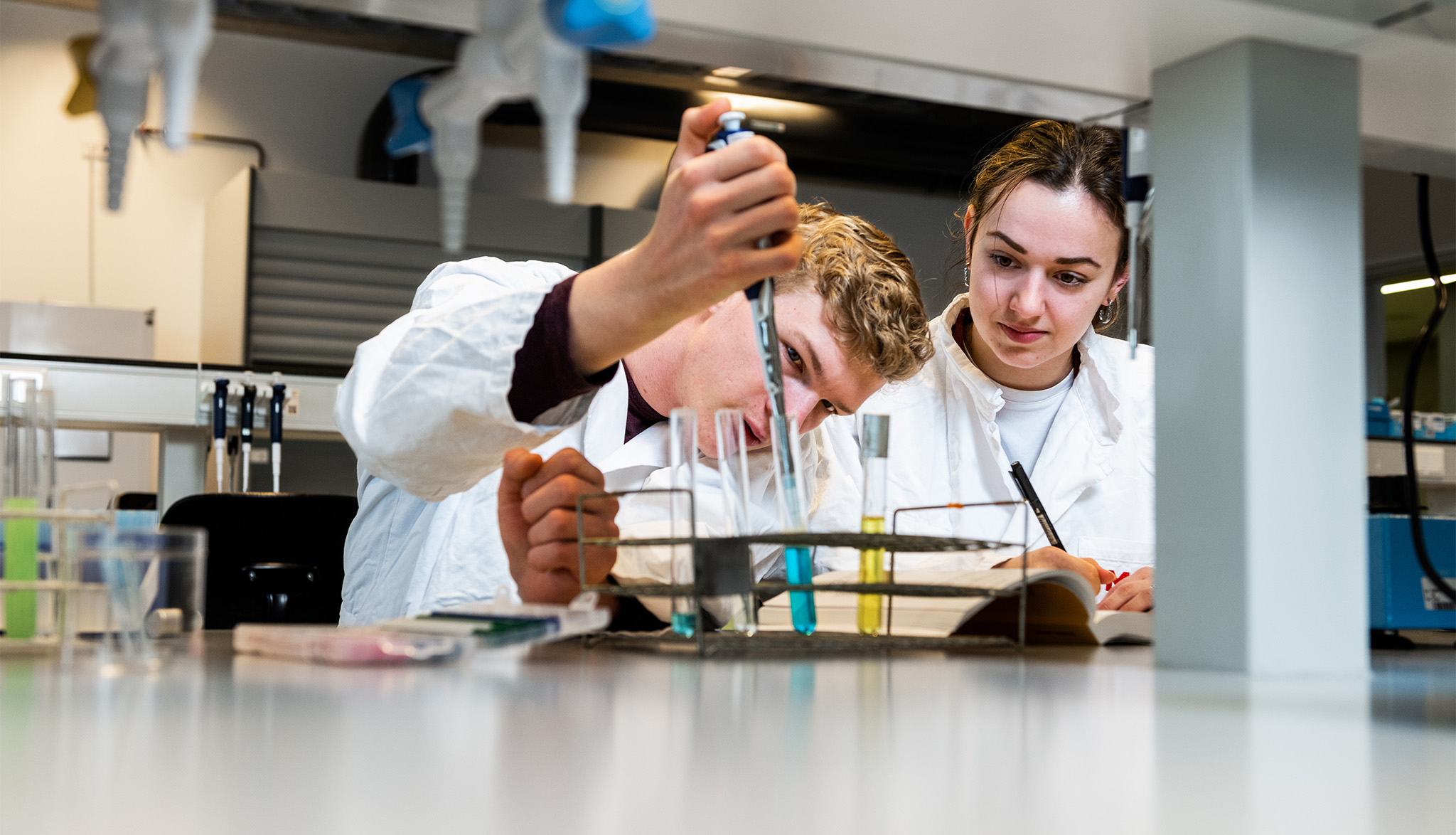 Improve readability by darkening colors and reducing transparency.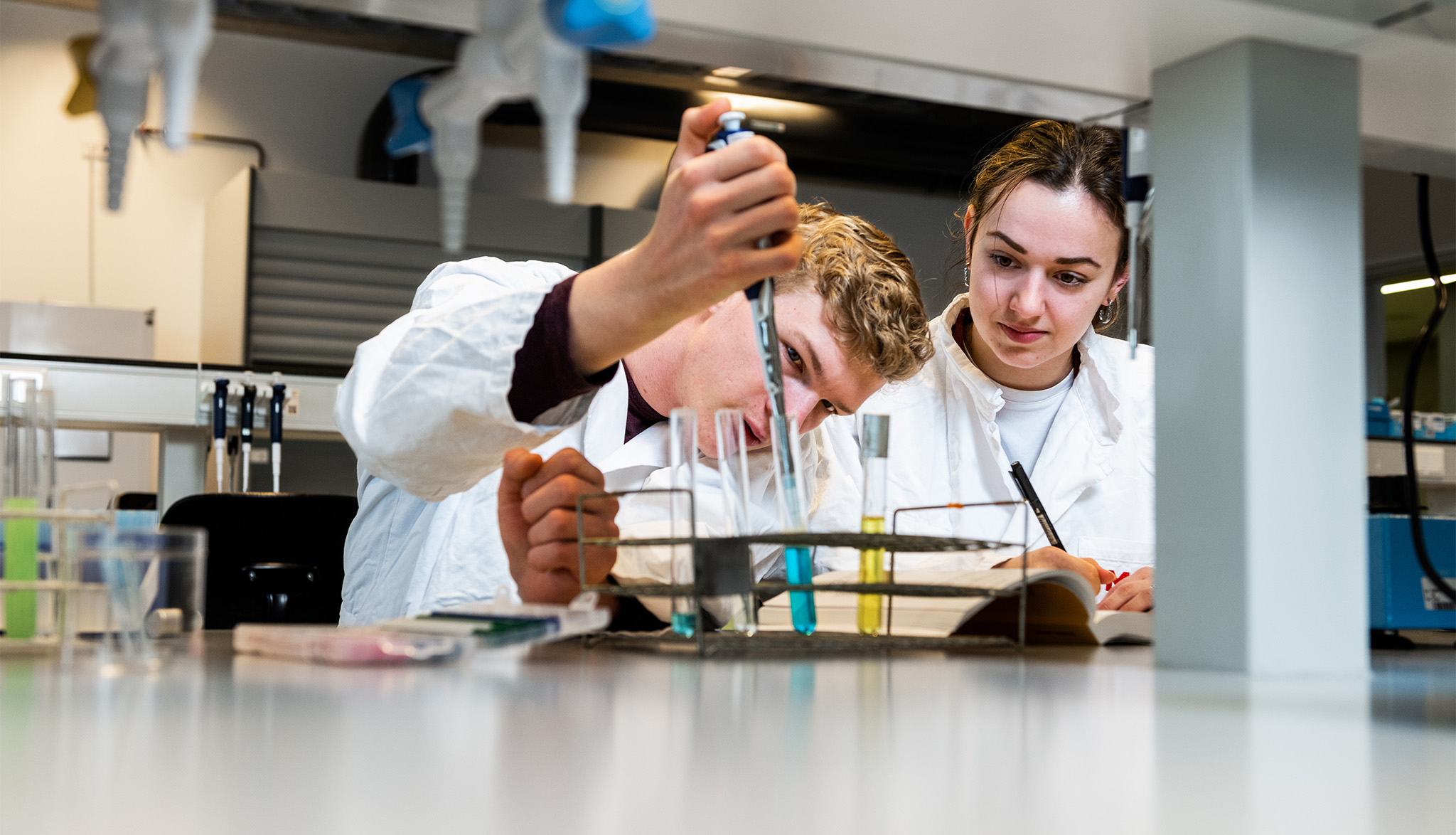 Bioinformatics
Bioinformatics and Systems Biology are scientific disciplines with roots in computer science, mathematical modelling, statistics and molecular biology. As larger amounts of data are collected at all levels of the life sciences, new methods of analysis, modelling, and interpretation are required. If you are passionate about life sciences, data modelling and computer science, this is the programme for you!
What will you study during this Master's?
Bioinformaticians and Systems Biologists act as the bridge between experimental life sciences and applied computer sciences. The aim of researchers in this field is to apply and develop tools that allow for complex, variable, and large datasets to be holistically analysed. By combining datasets within algorithm pipelines and models, Bioinformaticians and Systems Biologists collaborate with experimental researchers to obtain better insights into their system of study. In this programme you will learn how to develop state-of-the-art tools, apply algorithms and models to biological questions, and how to communicate results and hypotheses with a broad range of researchers.
Why this programme?
Combines computer science, modelling, statistics, and molecular biology.

Bioinformaticians apply computer science to synthesise large amounts of biological data to elucidate key mechanisms underlying biological processes.

Systems Biologists apply mathematical and statistical models to understand mechanisms driving biological processes over time and space.
More information about Bioinformatics
Want to know more? Continue to the WUR website. Read more about the study programme, future career and everything about admission and application.