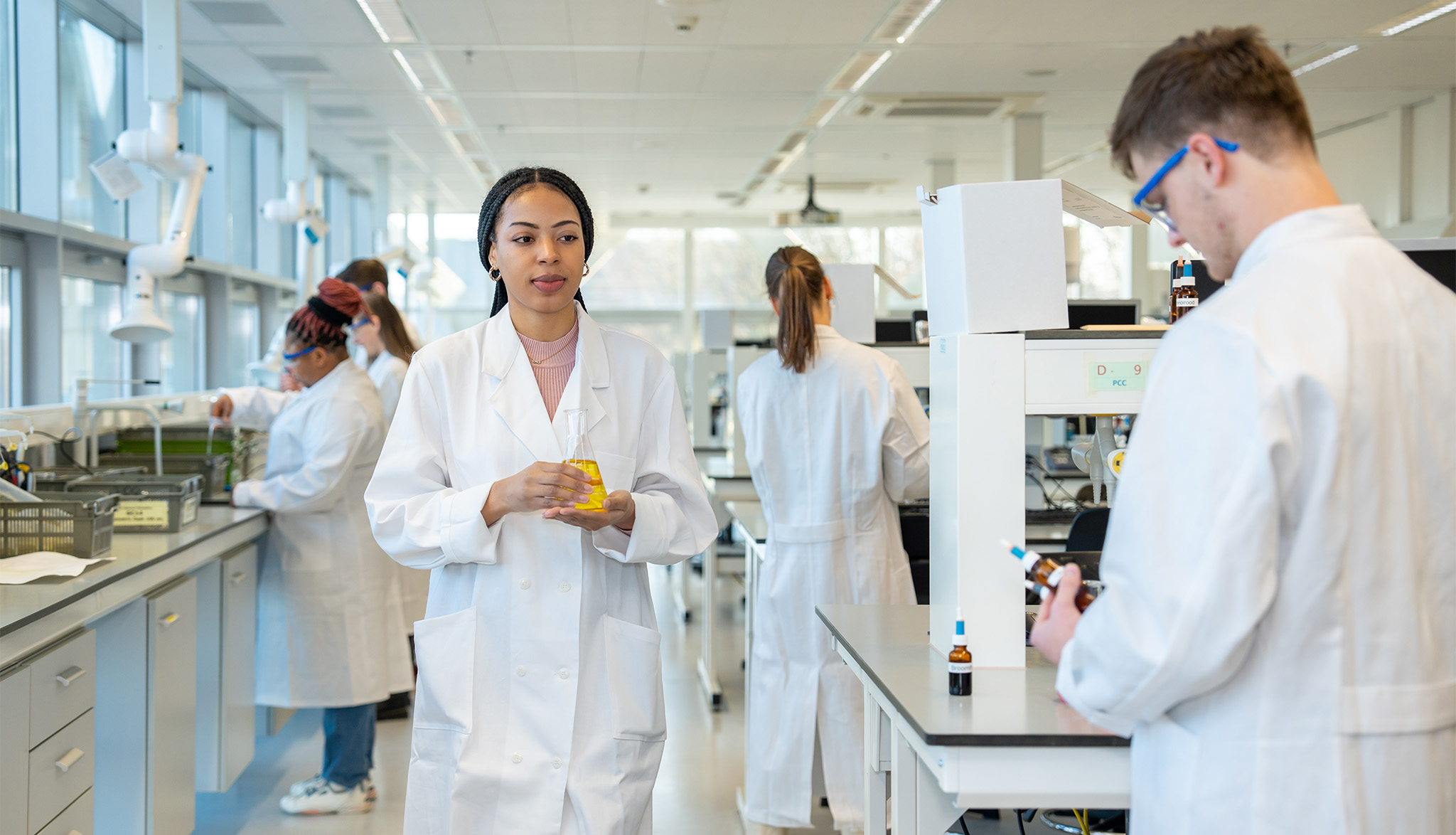 Improve readability by darkening colors and reducing transparency.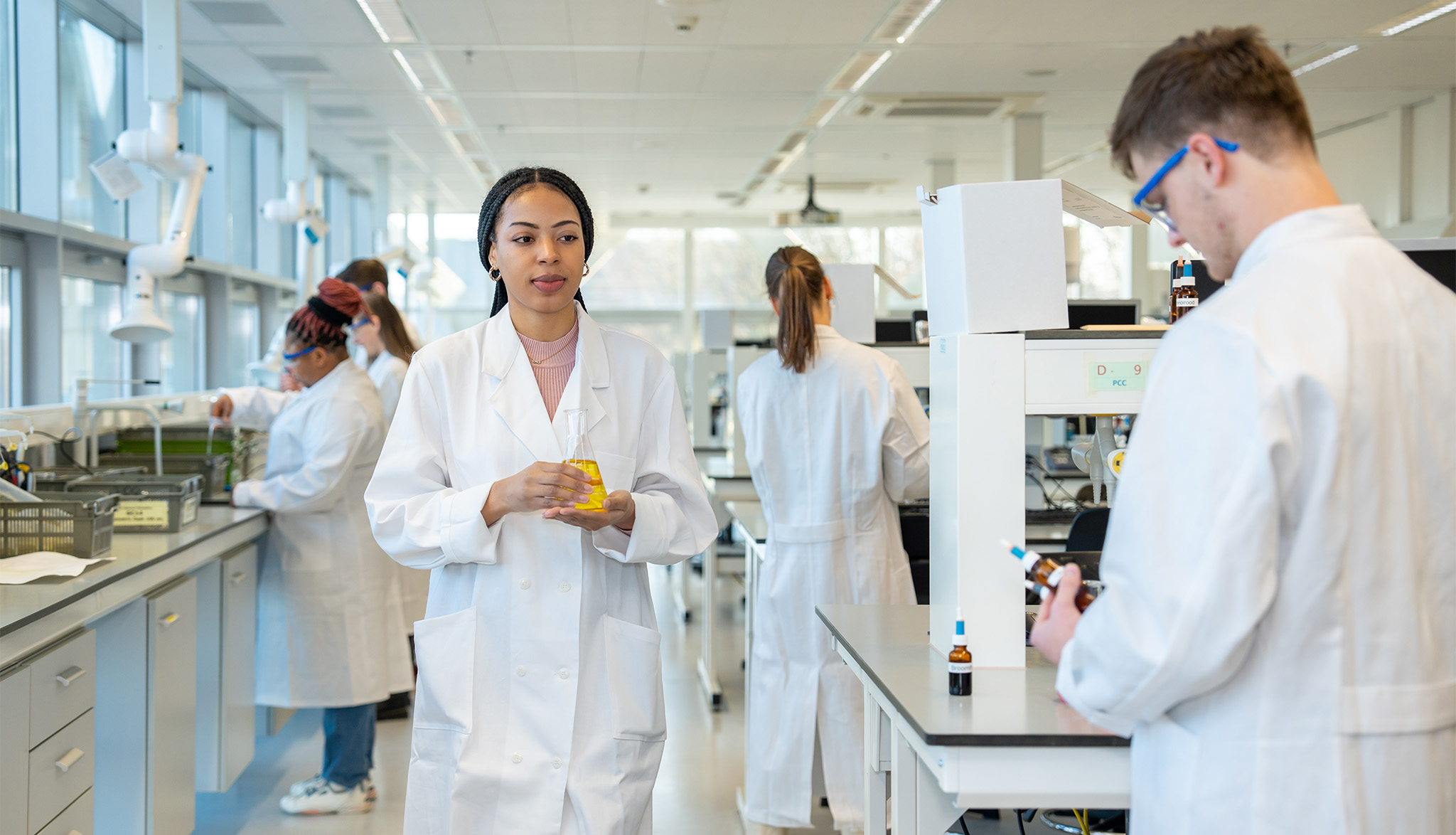 Biotechnology
Modern biotechnology uses cellular and biomolecular processes to create innovative products and develop new technologies to improve our lives and our environment. From food to vaccines; biotechnologists work at the heart of decisive solutions.
What will you study during this Master's?
Biotechnology is the industrial exploitation of living organisms or the exploitation of components derived from these organisms. Its practical applications include age-old techniques such as brewing and fermentation, which are still important today. In recent decades, gene modification has revolutionized the biotechnology industry, creating countless new products and improving established processes. More and more types of fermentation are being used, and most new medicines are products of biotechnology. Modern biotechnology is an applied area of science with a multidisciplinary approach embracing recombinant DNA technology, cellular biology, microbiology, and biochemistry, as well as process design, engineering, modelling and control.
Why this programme?
Multidisciplinary approach embracing gene technology and editing, microbiology, biochemistry and process engineering.

You learn to design processes for the production of drugs, vaccines, food or biobased materials.

Opportunities to work with all type of cells: archea, bacteria, yeast and fungi as well as plant and animal cells.
More information about Biotechnology
Want to know more? Continue to the WUR website. Read more about the study programme, future career and everything about admission and application.