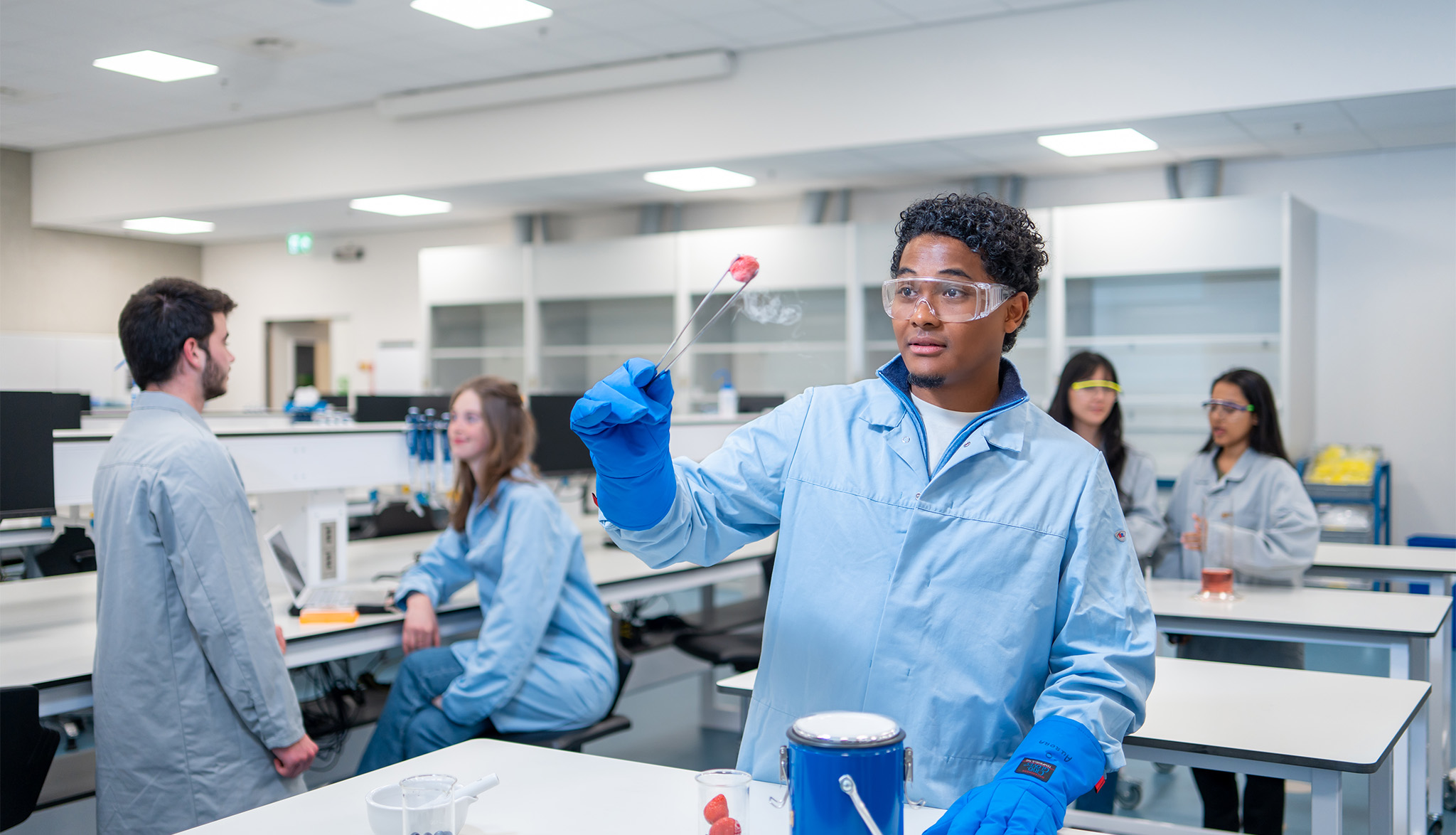 Improve readability by darkening colors and reducing transparency.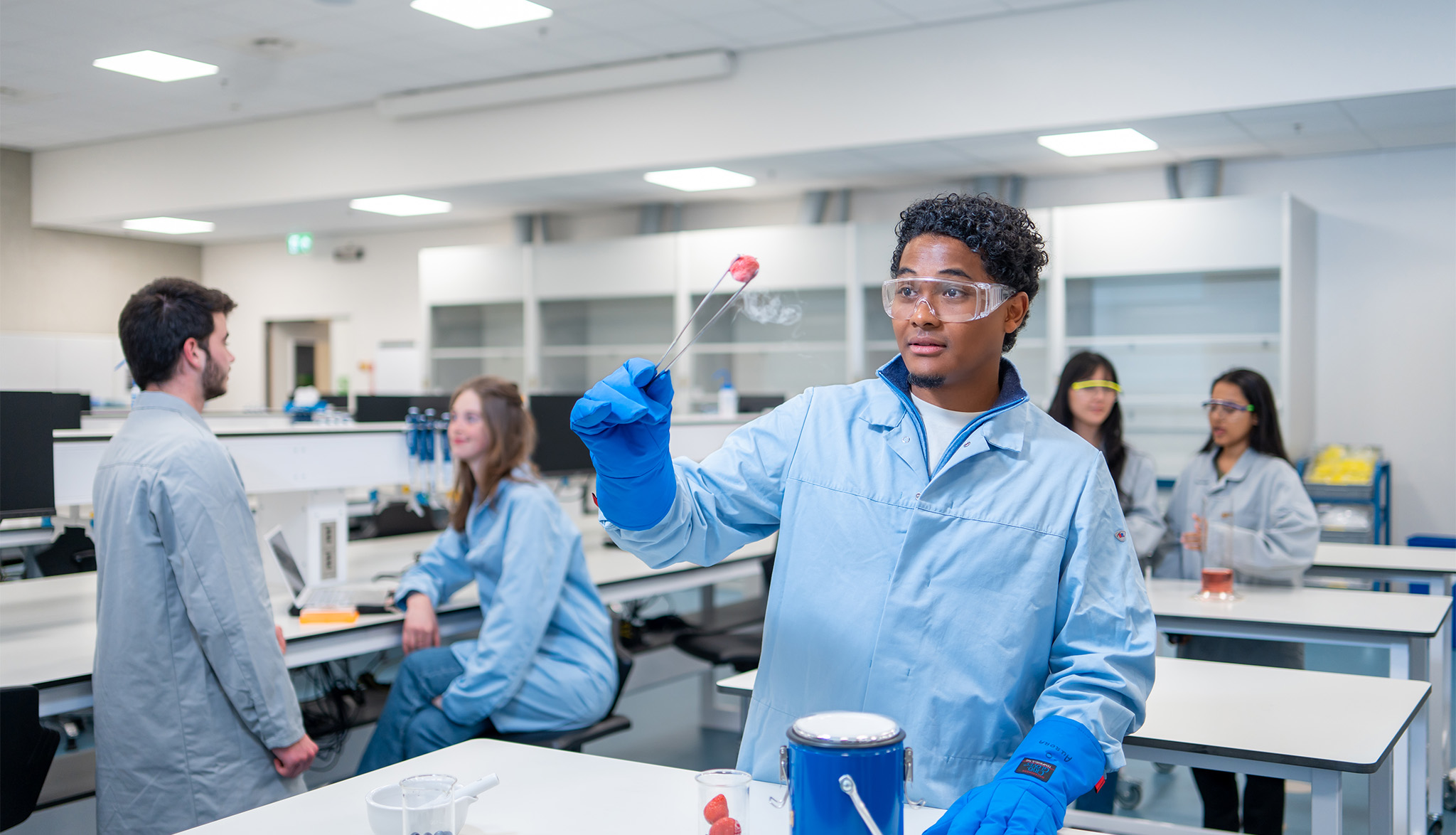 Food Technology
With the constant increase in the global population, it is crucial to address issues such as food shortages, food preservation and distribution, and quality management of food products. In current times, society needs more experts in this field. The master's Food Technology at Wageningen University & Research is considered one of the most innovative and competitive programmes in the world. Are you ready to build a career in Food Technology?
What will you study during this Master's?
Wageningen University & Research is one of the leading universities in Food Science and Technology in Europe and the world. The MSc Food Technology has an academic history of more than 50 years. In this programme, the characteristics of food products and their production process are central. Does your interest lie in sustainable food production, or in innovation and management? Or do you want to focus on product design, or the production of food using micro-organisms and enzymes? With a solid technological background, you will specialize in any of these directions, at a top program with many options and excellent career prospects.
Why this programme?
Translate technical and consumer wishes to food and product development.

Contributes to solving major challenges in the world.

Excellent national and international career perspectives.
More information about Food Technology
Want to know more? Continue to the WUR website. Read more about the study programme, future career and everything about admission and application.