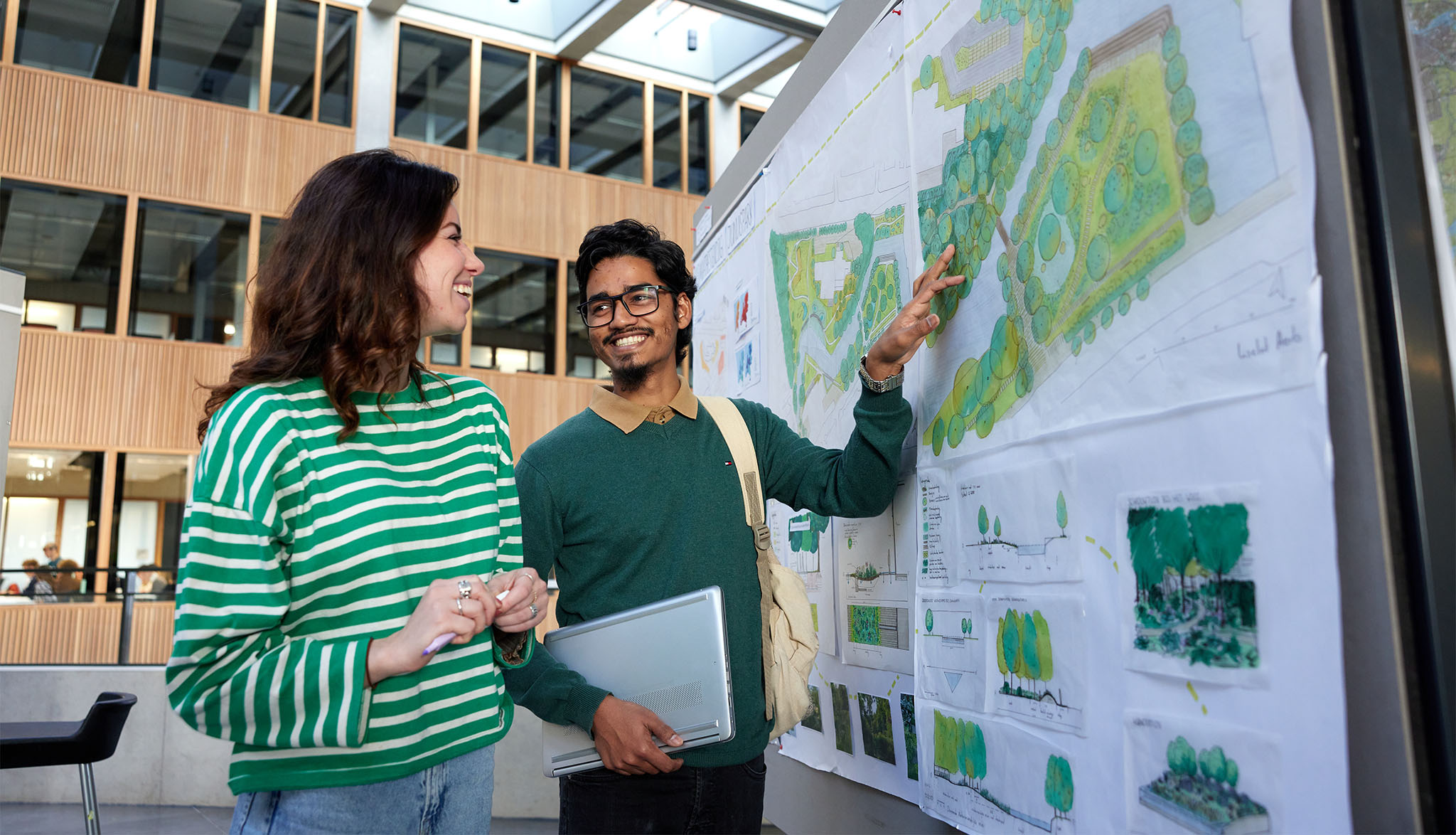 Improve readability by darkening colors and reducing transparency.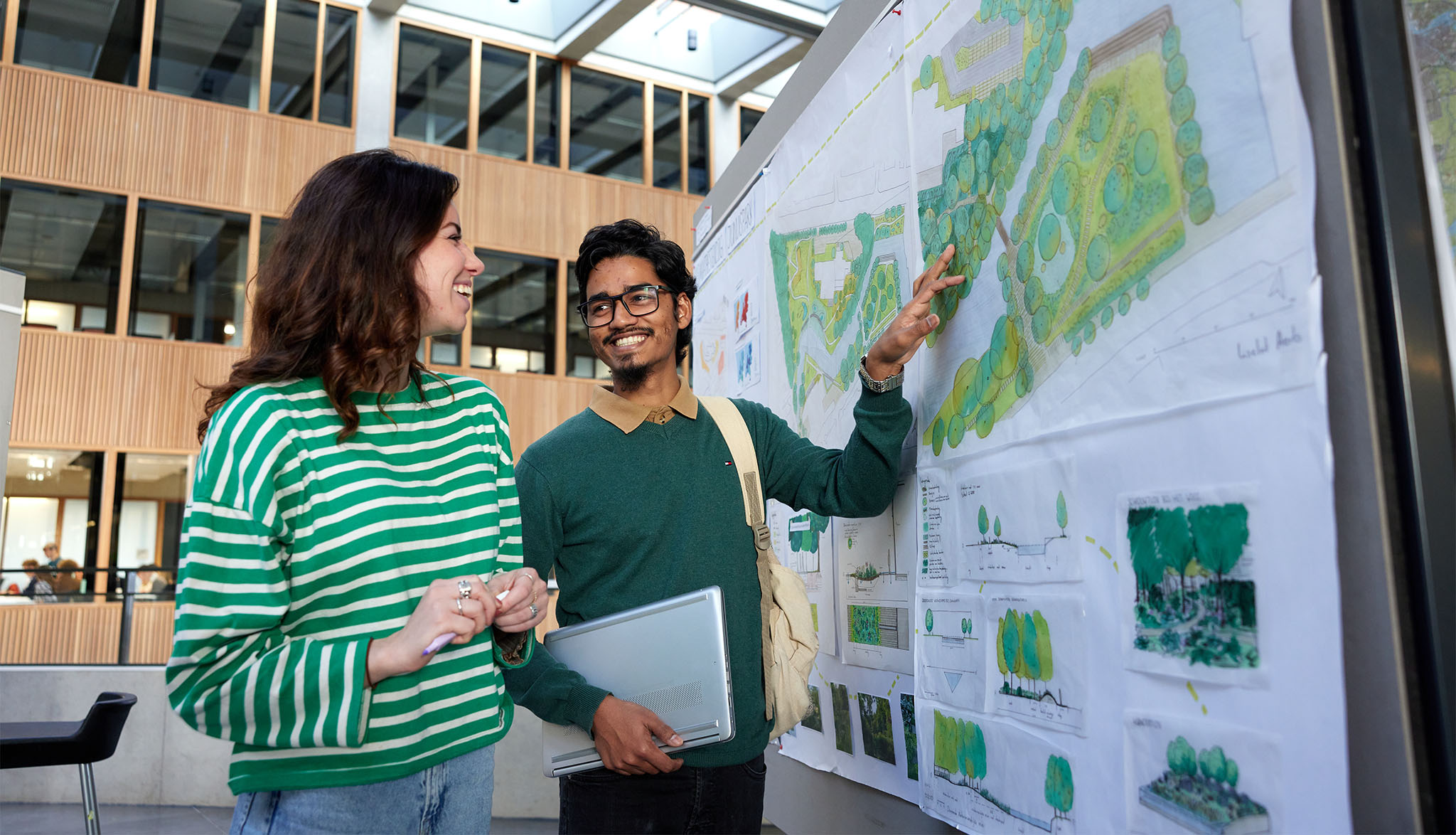 Landscape, Architecture and Planning
Many of the landscapes we live in are the result of complex human interactions with the natural world. A new generation of landscape architects and spatial planners is needed to tackle the challenges we face as we develop our living environment. Are you one of them?
What will you study during this Master's?
The MSc Landscape Architecture and Planning will develop your understanding of planning and design practices and landscape theory, with a focus on major landscape challenges such as climate change, sustainable energy sources, food production and the effects of globalisation. Depending on your ambitions, you can choose one of two tracks. The Professional track is the way to go if tackling planning and design issues in the professional sphere makes your heart beat faster. If research is your cup of tea, go for the Research track. Will you help shape the landscapes of the future?
Why this programme?
Study and design sustainable solutions for key landscape challenges like climate change, energy needs, health, food security and urbanisation.

You will benefit from an integrative approach, combining the domains of spatial planning and landscape architecture.

This programme brings together students, teachers and external tutors with a wide variety of knowledge and expertise.
More information about Landscape, Architecture and Planning
Want to know more? Continue to the WUR website. Read more about the study programme, future career and everything about admission and application.