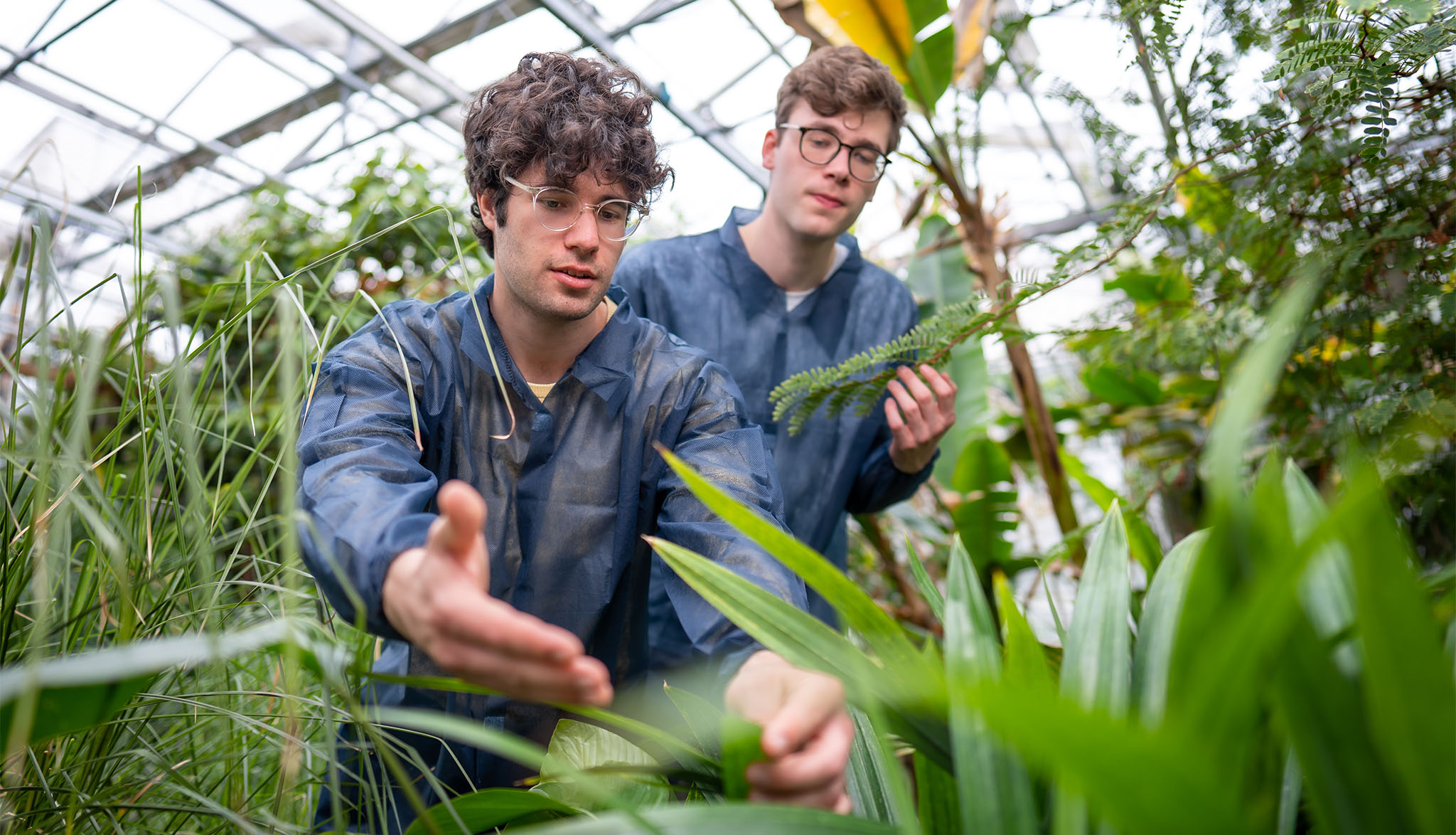 Improve readability by darkening colors and reducing transparency.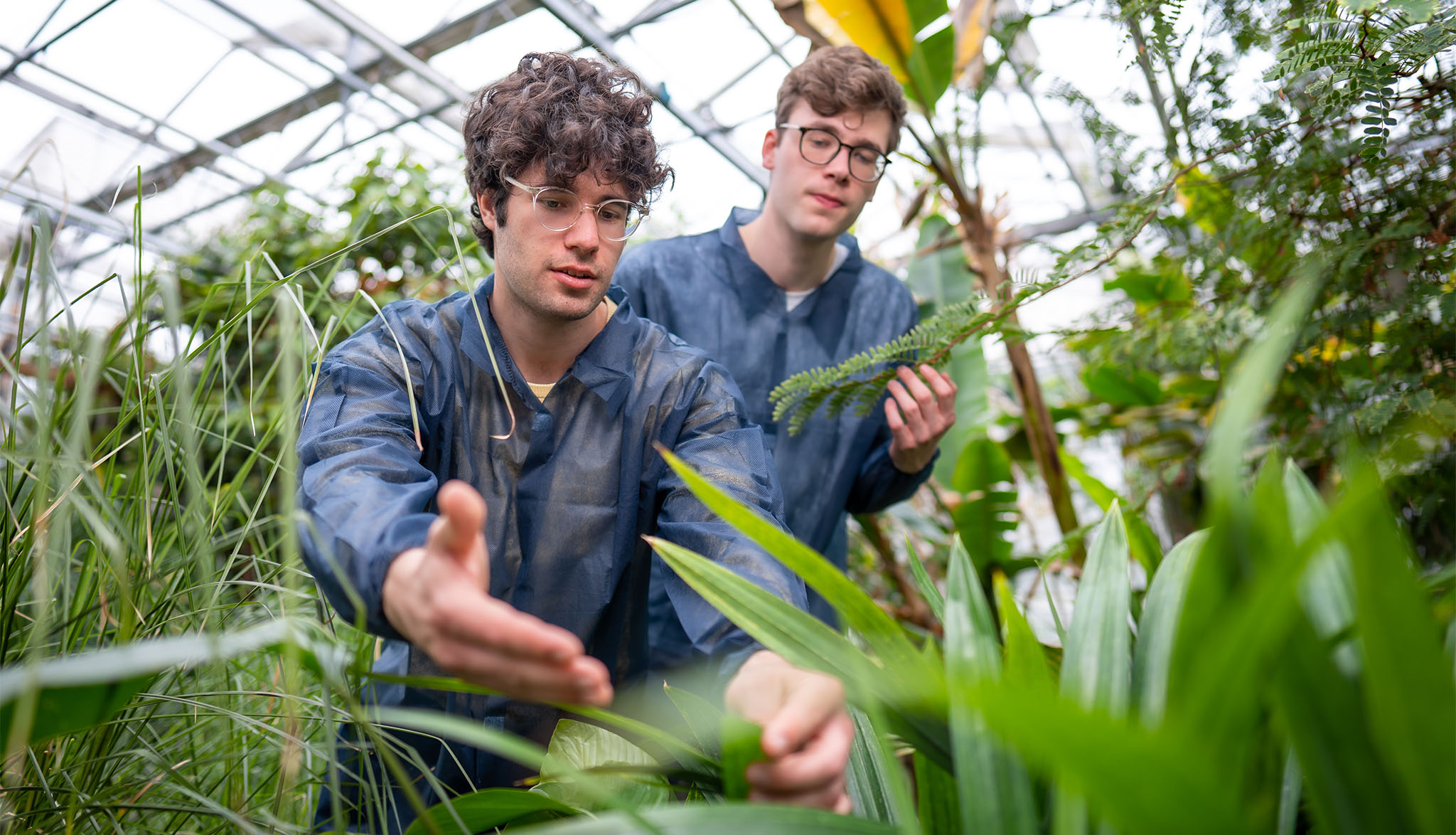 Plant Sciences
The Master's in Plant Sciences covers a wide range of plant production, from (molecular) plant physiology to large-scale (agro)ecosystems. With the increasing human population and shift into a sustainable economy, the demand for top-notch crops for food and fuel is rising.
What will you study during this Master's?
Studying plant sciences requires the ability to deal with the dynamics of plant production at different levels: molecules, cells, organisms, and populations all the way up to ecosystems. Therefore, this master's takes a multidisciplinary approach that combines plant physiology, genetics and ecology with disciplines such as data science, bioinformatics, and environmental sciences. The five specialisations have a strong technological orientation based in research, with a keen eye for developments in the global professional field. This programme addresses challenges and opportunities arising from climate change and new molecular tools, providing students with an exciting opportunity to be part of a thriving and innovative professional sector.
Why this programme?
Learn modern crop breeding techniques to boost food production and quality.

Combine knowledge on production technology with plant physiology, environmental factors and socio-economic aspects to innovate and improve farming systems.

Be at the forefront of current trends, including 3D-modelling, autonomous greenhouses and biological pest control.
More information about Plant Sciences
Want to know more? Continue to the WUR website. Read more about the study programme, future career and everything about admission and application.