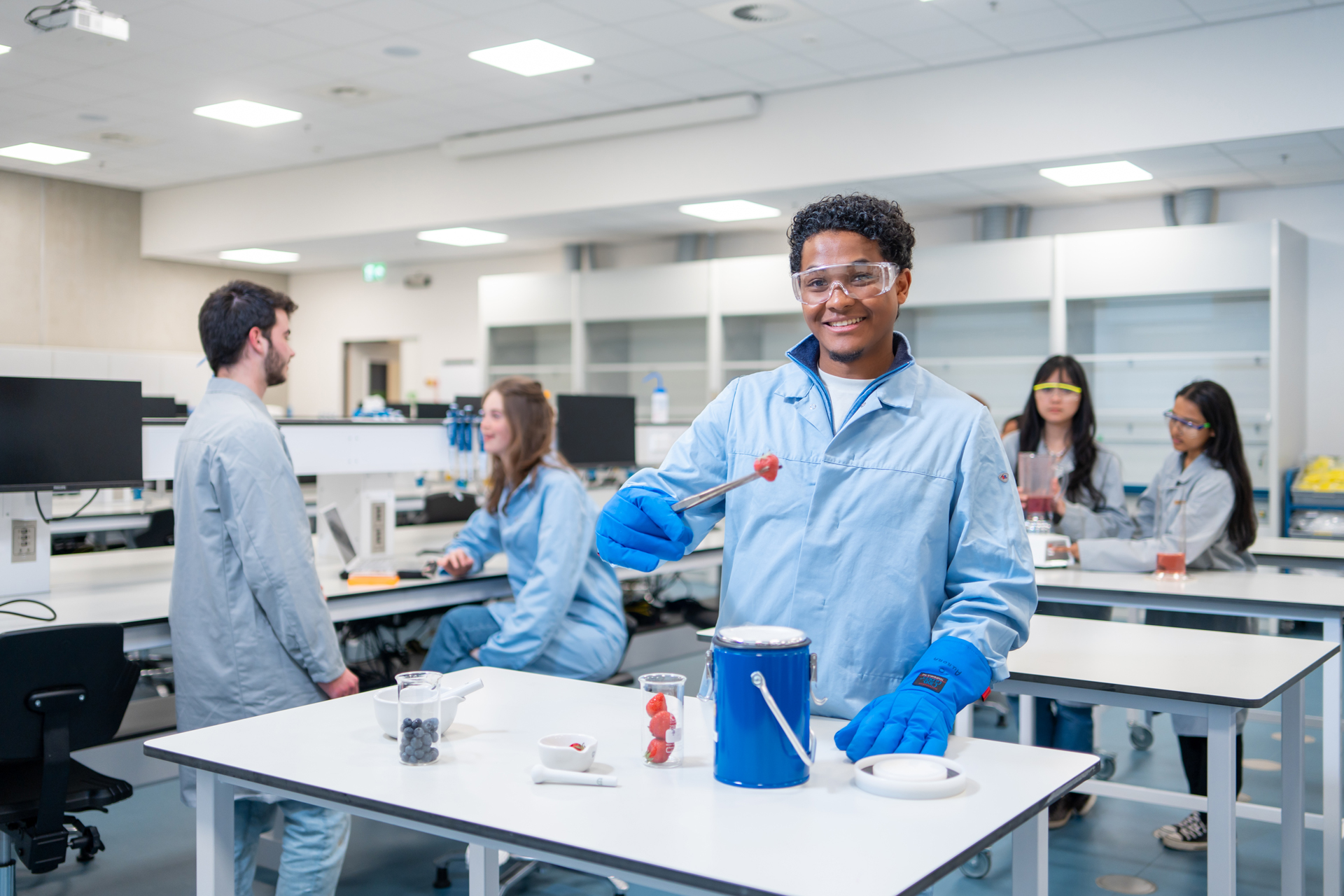 Improve readability by darkening colors and reducing transparency.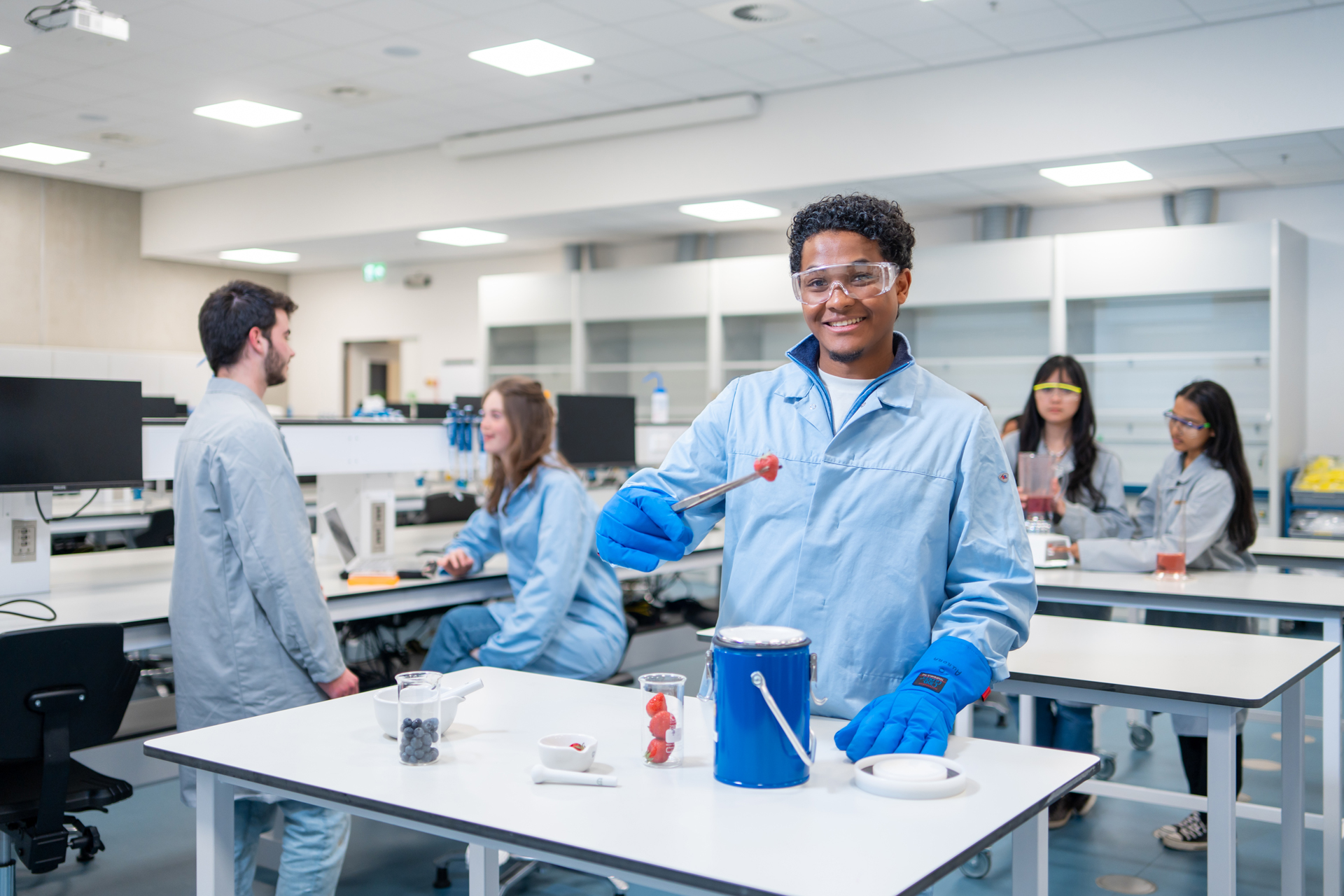 Louis
Bachelor's Food Technology
"I want to make an impact for the local community of my country, the African continent and maybe the world. In Madagascar, we have 8 dialects so communication is sometimes difficult even with people from your own country. I want to bridge that gap." Says Louis (23 years old).
Food Technology at WUR
"After graduating from High School, I did an internship in a food company. Specifically in the department of research and development for manufacturing snacks. I started developing an interest in the field of Food Technology, and my supervisor from this position suggested to check Wageningen University in the Netherlands. I checked the programmes and saw that WUR offered a Food Technology bachelor's and that it has the best ranking in this field. That is why I chose to come here."
"It is hard to feel lonely in Wageningen."
"I love interacting with people. It is a nice social place. It is hard to feel lonely in Wageningen. Nature is also very nice, you can just go on a cycle to beautiful places. The university infrastructures are amazing, the teaching is good, and students feel comfortable being here. It is also very easy to talk to teachers. In Madagascar, there is a hierarchy between students and professors. Here, I can call them by their first name. I could not do that in Madagascar. They are very accessible, open and committed."
Leisure in Wageningen
"I do a lot of sports, like playing tennis, and football at the studentsportsclub, and I often go to the gym. That's all at the same place."
"I teach French to other students at ISOW once a week. I am also part of the food-sharing organization (a non-profit organization) that collects food from stores and redistribute it to people in Wageningen that need it. We have an app where shops put their pick-up times and we can go there to help from two to three times a week."
Favorite spots on campus
"Forum and Orion are the buildings where I spent most of my time. I like the library for self-studying, and I like Orion because it has a ping pong table and even though you are on campus, you feel disconnected."
"I would like to improve the livelihoods of people in Madagascar and share my experience of doing this degree abroad."
After my studies
"I like entrepreneurship, but I would also like to do something related to the technical aspects of food marketing. For example, the company where I did my internship is one of the biggest food manufacturing companies in Madagascar. I want to bring more value to the products that my country has to offer and work more with local communities. Our products are massively exported but, unfortunately, we receive very little for them. Industrialization in Madagascar is not in place so there is a lot of room for improvement."
A tip when choosing a study
"I would suggest making it to the Virtual Open Day. Also, talk to students that are currently in Wageningen and get their insights. If you have the opportunity, visit the university. It is very different if you have the chance to come to campus."